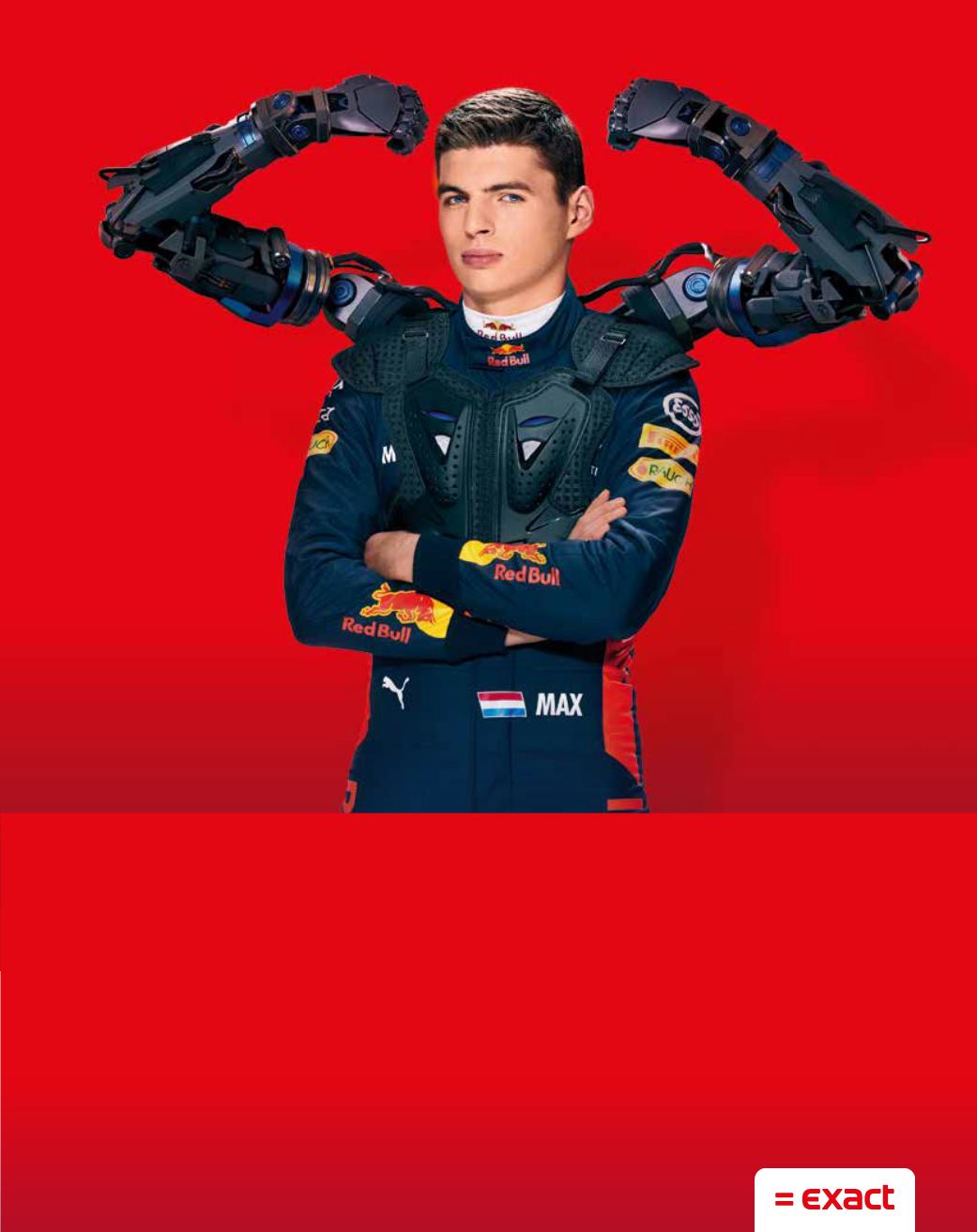 BE TECH CURIOUS
De wereld verandert razendsnel. Technologie wordt continu ingehaald door de verbeterde
versie. Artificial Intelligence, Machine Learning, Virtual Reality, Augmented Reality,
Blockchain; het is voorop lopen of afwachten. Groeien of stagneren.
Exact onderzoekt elke nieuwe technologie, altijd. Dat moet je als ondernemer ook doen.
In elke branche. Wij maken software en technologie toepasbaar voor ondernemers.
Bekijk de Exact Tech-5 voor ondernemers op
exact.nl
Exact. Cloud business software.